Learn more about the sweet discounts and deals you have access to as a member of the St. John's Board of Trade.
Member-Only Savings Programs
We know the more money and time you can save, the better. Like you, we're focused on the bottom line – by helping you succeed. Our exclusive Savings Programs will save you money and maximize your membership. Many of our members say the savings they have by using these programs more than cover their cost of membership!
We've looked at the biggest expenses for businesses and built our Savings Programs to provide you an opportunity to save on them.
Browse through the many options below
From payroll to point of sale, shipping to fuel – our programs are focused on saving people like you time and money.  If you have questions or are interested in any of the programs, simply email katrina.kum@bot.nf.ca.

Canada's #1 Group Insurance plan for small business.
The Canadian Chamber Plan provides affordable and flexible health and dental coverage to over 30,000 firms across Canada. It's fully pooled, so premiums stay manageable and predictable. There are even retiree plans!
Check out this video to see why this program could be a great fit for your business and contact us (mail@bot.nf.ca) to be connected to your local representative.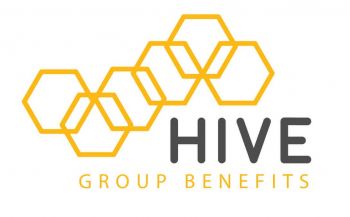 A nationally pooled program tailor-made for small business.
The Chambers of Commerce Group RRSP Program is tailor-made for small business, providing access to Group RRSPs that are normally reserved for larger corporations. There are no administrative or annual fees, no minimum number of employees required, and no company minimum annual investment required. Employer contribution limits start as low as $50 a month.
Contact us (mail@bot.nf.ca) to be connected to your local representative.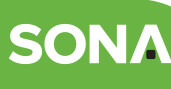 Cutting edge POS systems with guaranteed rates, no hidden costs, and local support you can rely on.
The St. John's Board of Trade has partnered with SONA, an Atlantic-based company and leaders in the payment industry, to help your business sell more and save more.
If your business processes credit, debit, and online payments, SONA will offer you the best products that the payment industry has to offer – it will save you money, provide local on-the-ground service and support, all while offering better technology to serve your customers.
To get started, all that is required is a copy of your merchant statement and five minutes of your time. For more information, contact Josh at josh.lunden@sonapay.ca and be sure to mention you're a SJBOT member.

Chamber Shipping Program by Freightcom

A premium commercial shipping company with unbelievable prices.
When you do business on an island, you spend a lot of money and time getting products to and from customers and suppliers. Thankfully, we have a great solution in our Chamber Shipping Program! This program is the Expedia for shipping – allowing you to compare rates across multiple shipping options in one convenient platform.
The benefits of enrolling in the Chambers Shipping Program in partnership with Freightcom include:
Freightcom is a complete shipping solution, saving you valuable time and money.
Get consolidated invoices, shipping labels, full tracking, and more through their efficient online system.
Courier and Pallet Shipping at unbelievably low and exclusively negotiated discounts from top-tier carriers.
Access to ClickShip by Freightcom, an easy-to-use eCommerce shipping solution that integrates with Shopify, Amazon, WooCommerce, and other marketplaces.
Access to a designated Account Team who provide premier-level customer support in a 24-hour turnaround time.
Create a free Freightcom account using the St. John's Board of Trade promo code and start saving on your shipping now! For more information, reach out to sales@freightcom.com and be sure to mention you're a SJBOT member.

Save on average up to 25% off competitor pricing. Plus save over 30% on paper.
Grand & Toy offers impressive discounts on catalogue list prices to St. John's Board of Trade members, allowing you to save on all the office supplies you need. Offering the most diversified portfolio of office solutions in the industry, a sophisticated set of e-commerce tools, dedicated Account Managers, and Specialists to serve you. Visit www.grandandtoy.com/chambersignup or contact Erika Stockley, Account Manager, NL at 709-682-2037 or erikastockley@grandandtoy.com to open an account – be sure to mention you're a SJBOT member.
Access even more savings:
Have an idea for a program that will help SJBOT members succeed?
We'd love to hear it!