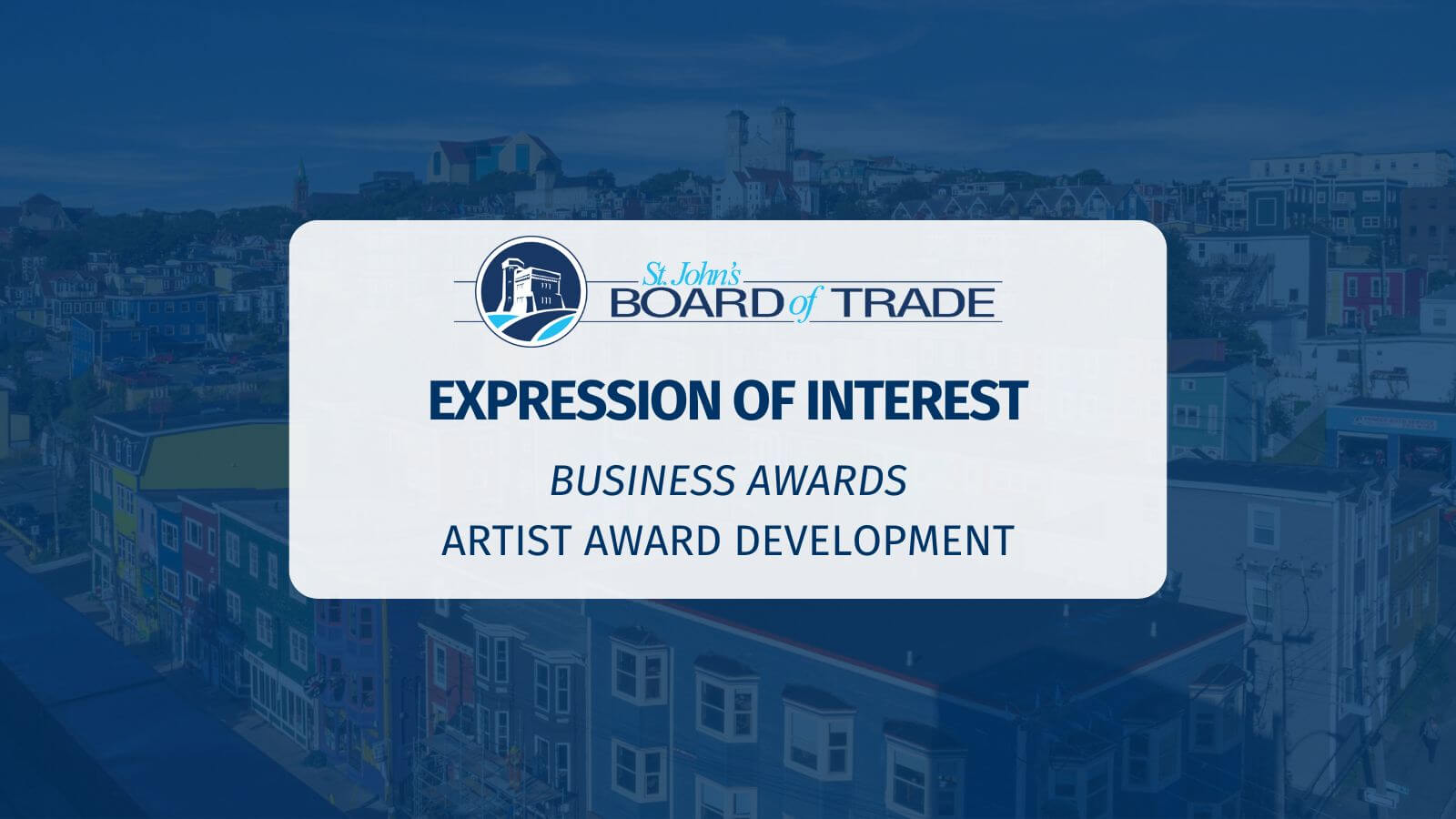 Title: St. John's Board of Trade Business Awards - Artist Awards Development
Closing Date: Submissions will be accepted up until 4pm on Tuesday, Oct 10, 2023
The St. John's Board of Trade invites those interested to respond to an Expression of Interest (EOI) for the following:
We're looking for a multi-year partner on this project. We're excited to work with an artist that will help us establish continuity for our annual Business Awards, starting with our 2023 Awards Gala happening on November 23rd.
The St. John's Board of Trade Business Awards Gala is a highly anticipated event that recognizes the achievements and contributions of outstanding businesses in our community. We're looking for an artist that will reflect this significance in their work by bringing brand awareness and longevity to our awards – awards that will be cherished by the recipients for years to come.
These awards will be presented at our Awards Gala on November 23, 2023, to teams and individuals in nine categories: Opportunity Seeker, Boundary Pusher, Service Star, 2x Community Champion (one award for a business with less than 20 employees, one award for a business with more than 20 employees), Business Builder, Culture Creator, Leading the Way: Diversity, Equity, Inclusion and Belonging and an overall award (2023 Business of the Year). The Board of Trade aims to signify these awards with something unique and locally made, that helps showcase our pride of place, people, and potential as a business community.
If you are interested in this opportunity, we would like to invite you to submit a proposal outlining your vision for the awards, including design concepts, materials, and estimated cost. We encourage you to be as creative and innovative as possible, while keeping in mind the overall theme and purpose of the event. Please visit the link below for the full EOI scope.
Full EOI Scope Here