The St. John's Board of Trade is led by an enthusiastic volunteer Board of Directors, who represent the interests of local business. Our Board of Directors consists of 14 members along with our CEO as Ex-Officio. 
Chair
As President of Emera Newfoundland and Labrador, Norm is responsible for the Maritime Link which has been in operation since early 2018 as one of the most transformative High-voltage electrical interconnections in Atlantic Canada.
Prior to joining Emera Newfoundland and Labrador, Norm's career included a number of progressively senior technical and leadership roles over 18 years working with the international assurance and risk management organization Det-Norske-Veritas (DNV) and the former Marine Assurance Consultancy Noble Denton that was acquired by DNV during his tenure.
Having a love for all things outdoors, Norm is a past president of the Canadian Ski Patrol Terra Nova Zone. He is also a past board member of the International Association of Marine Warranty Surveyors and is currently an alternate warden for Iron Ring Camp 20 for Corporation of the Seven Wardens Inc.
Norm holds a Bachelor of Engineering in Ocean and Naval Architectural Engineering from Memorial University and is a Registered Professional Engineer in Newfoundland and Labrador.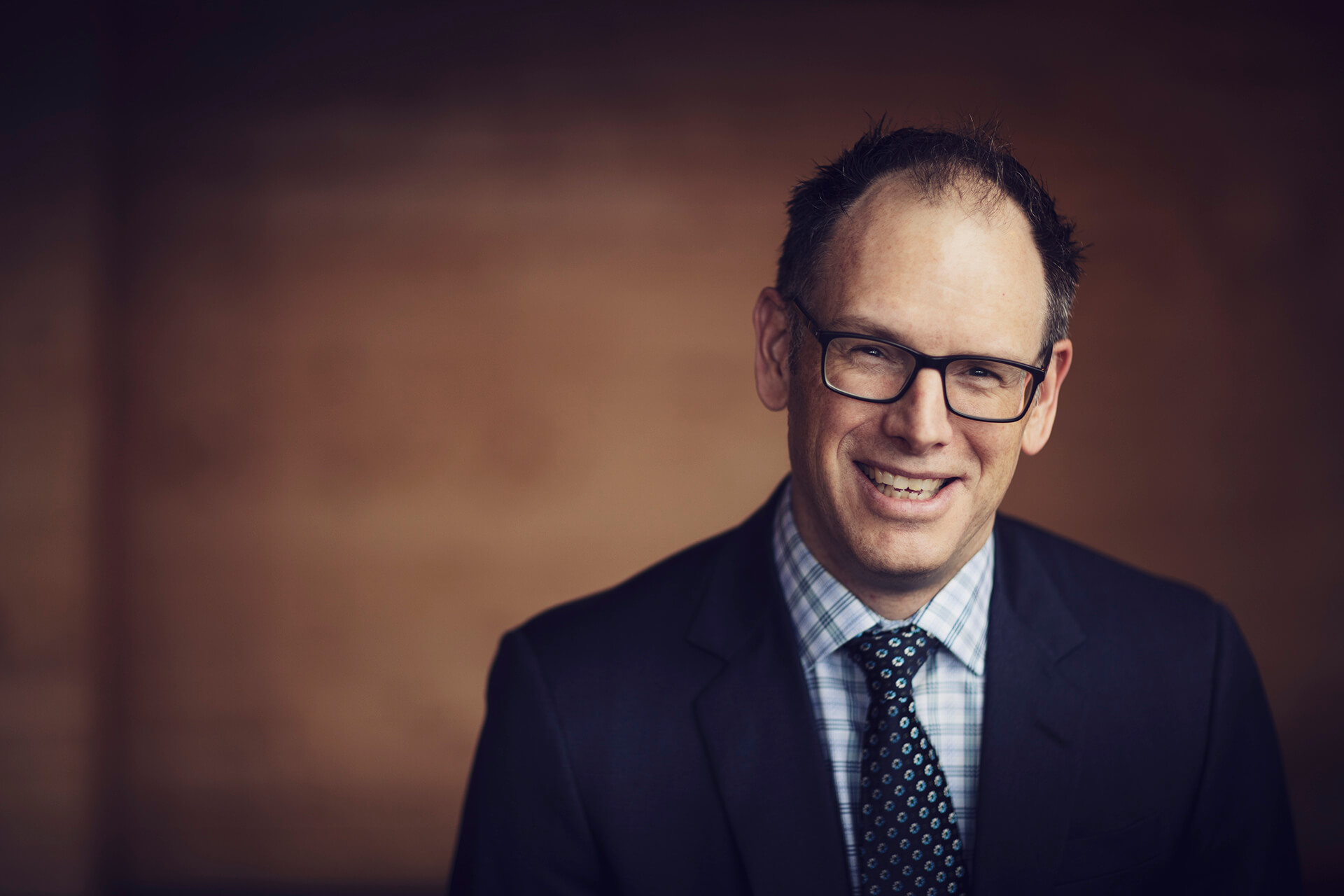 Senior Vice Chair
Alex's passion is building teams and bringing out the best in people by providing them career and professional growth opportunities. Presently, he works as a Human Resources Advisor for Pennecon, a Newfoundland and Labrador grown business specializing in construction, services & maintenance, and offshore marine logistics. In his role he supports their growth across the country, all the while with a focus on recruitment, employee engagement, and potential equity, diversity, and inclusion opportunities.
Alex is a Newfoundland and Labradorian by choice. Having been born in Nova Scotia, he opted to pursue a challenge and an adventure, and chose Memorial University for his post-secondary. While studying, he fell in love with the people and charm that this province holds and decided to stay.
From an educational perspective, he is a Memorial University Commerce graduate, Chartered Professional in Human Resources designation holder, Registered Professional Recruiter, and is completing his Master's Industrial Relations with Queen's University with an expected graduation date of April '23.
Outside of his work life, and outside of the SJBOT, he's involved with other volunteer groups and associations, such as the Chartered Professionals in Human Resources NL as their Director of Communication and is serving on the Professional Engineers and Geoscientists NL as a Ministerial Appointee.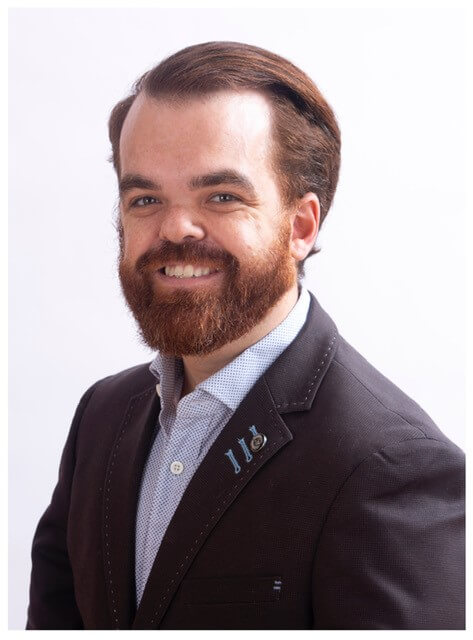 First Vice Chair
Kevin graduated with a blistering 67% average from Memorial University of NL with a Bachelor of Commerce in 1992. Upon graduation he smartened up and spent six years with M5 Advertising followed by four years as Director of Marketing and Sales with Labatt Breweries (Atlantic Canada).
In late 2001, Kevin Co-founded the IDEA Factory with Ed Roche. Together, with their team, their agency has been named Progress Marketer of the Year, received the Business Excellence Award  from the St. John's Board of Trade and in 2011 Kevin was named as one of the Top 50 CEO's in Atlantic Canada.
In April 2016, Kevin decided to step away from his day-to-day role with the IDEA Factory and joined Cal LeGrow as Senior Vice-President of Sales and Marketing as they embarked on a growth strategy in Atlantic Canada. In September 2018, Jeff LeGrow and Rod Vatcher welcomed Kevin as the newest shareholder and partner with Cal LeGrow.
He is a Paul Harris Fellowship award winner from Rotary International, has kissed Richard Simmons all in the name of raising money for breast cancer and through the Toy Factory has helped donated almost $500,000 to much needed causes in Newfoundland and Labrador. His passion for community investment is now fueled by the Cal LeGrow Foundation with a plan to raise $1,000,000 (the current scoreboard is $260,000 and growing).
He lives in St. John's with his wife Linda and daughter Olivia and when he isn't driving sales and marketing agenda's you'll find him somewhere near a tennis court biting his nails watching Olivia compete in a sport he failed miserably as a kid and continues to fail at as an adult.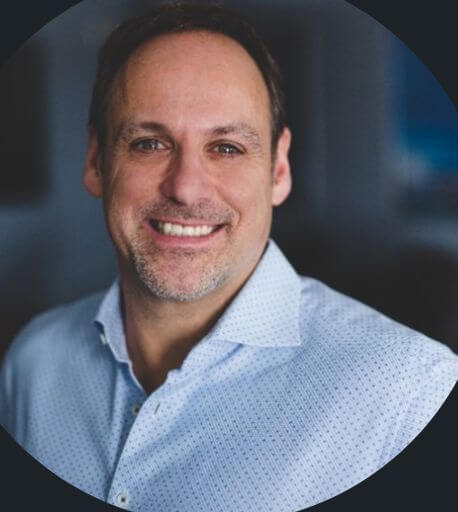 Second Vice Chair
Byron Chubbs is Vice President, Engineering and Energy Supply, for Newfoundland Power Inc., a company that has proudly served the people of our province for 135 years.
Byron is responsible for energy supply, system planning, engineering and information technology. He also has corporate responsibility for inclusion and diversity.
Byron joined Newfoundland Power in 2006, holding progressively senior roles including Director, Eastern Region, and Director, Operations Technology. In 2016, he joined our sister company, Maritime Electric, as Vice President, Customer Service, with responsibility for transmission and distribution operations, safety, customer service and communications. Byron rejoined Newfoundland Power in July 2018 as Vice President, Energy Supply and Planning.
Under Byron's leadership, the Company is looking to the future with a focus on sustainability and innovation.
Byron is from St. Lewis in Labrador and holds a Bachelor of Engineering (Electrical) Degree from Memorial University of Newfoundland. He has completed the Advanced Leadership Program at Memorial's Gardiner Institute.
Byron is a member of the Association of Professional Engineers and Geoscientists of Newfoundland & Labrador. Byron also serves on the Canadian Electrical Association's Distribution Council and National Emerging Issues Committee.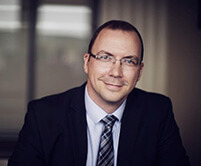 Treasurer
Tarah is Audit Partner with Deloitte LLP with over 16 years of experience in the Power, Utilities & Renewables (PU&R) industry. She holds several degrees and professional certifications including BBA – Accounting, University of Cincinnati; MS – Accounting, University of Cincinnati; CPA – Certified Public Accountant, Ohio; and CPA – Newfoundland and Labrador. In addition, Tarah has extensive experience providing audit services to a wide variety of publicly held clients in the PU&R industry in the United States of America and Canada. Her areas of expertise include regulatory accounting, internal controls, securities reporting requirements, and audits of publicly listed entities.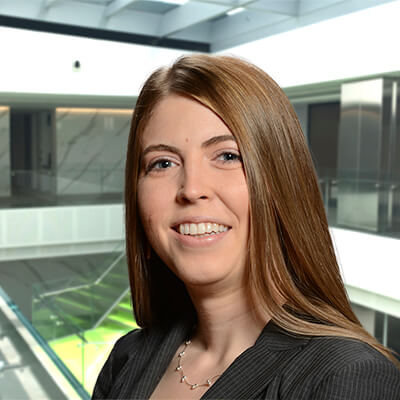 Immediate Past Chair
As Chief Executive Officer of KMK Capital Inc., Justin leads one of Newfoundland and Labrador's largest vertically-integrated group of companies with operations across a wide breadth of real estate-related industries. Throughout his tenure, Justin has overseen significant growth in all strategic sectors of KMK Capital Inc. – asset development, sales and leasing, construction, engineering, assisted and independent living, and property management. During his 20-year career, Justin has distinguished himself in all aspects of real estate, across multiple jurisdictions, with a particular focus on development, acquisitions, finance, and sales.
Justin holds a Bachelor of Commerce degree from Memorial University of Newfoundland and an Institute of Corporate Directors ICD.D designation from the University of Toronto's Rotman School of Management. He also maintains an active real estate license with the Newfoundland and Labrador Association of REALTORS.
Justin is a member of the board of directors of Nalcor Energy – Oil and Gas Inc., a Past Chair of the St. John's Board of Trade, and a former member of the Royal Newfoundland Yacht Club Executive.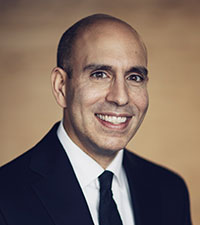 Ex-Officio and CEO
As CEO, AnnMarie is dedicated to working alongside the St. John's Board of Trade team and Board of Directors to provide guidance, support, and solutions to members. Throughout her career, AnnMarie has worked with the region's largest and often most complex organizations to help shape their vision, build meaningful relationships, establish connections with stakeholders, and achieve their business objectives. She channels her depth of experience in strategic marketing and communications into her role as CEO and comes to work every day focused on helping to ensure businesses in our city can grow, evolve, and thrive.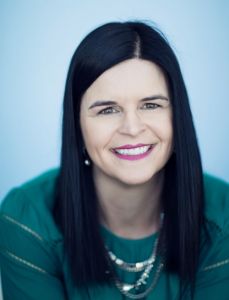 Director
Anna is a partner in the St. John's office of Cox & Palmer. Anna's keen insight into the needs of the local business community can be attributed to her professional and volunteer experience.
Anna has been growing an extensive and dynamic law practice for twenty years, advising a broad and diverse group of this province's business community in all areas of business law and in all sectors of the province's economy. She is known for strategic, practical, experience-based advice and her approachable, solution-focused style. She is a trusted business advisor who is dedicated to our community and the businesses that operate within it.
In addition to her professional pursuits, Anna volunteers her time and expertise to many organizations that fuel and strengthen our city.  She has served on numerous boards and committees including the Newfoundland & Labrador Building Owners and Managers Association (BOMA), the Newfoundland & Labrador Employers' Council, Enactus Memorial (formerly SIFE Memorial), the St. John's Boys & Girls Club, and the Eating Disorder Foundation of Newfoundland & Labrador.  She is currently serving as Vice Chair of the Board for Opera on the Avalon.  Anna is also an active member of the Newfoundland and Labrador Organization of Women Entrepreneurs (NLOWE), as a regular contributor to The Advisor and as a past conference presenter, Anna uses her knowledge and experience to help women entrepreneurs start, grow, or sell their business.
Outside of the practice of law and her board and committee work, Anna is passionate about rowing and the Royal St. John's Regatta, where she has been training and rowing competitively for several years. She lives in St. John's with her husband, two busy daughters, and her two golden doodles.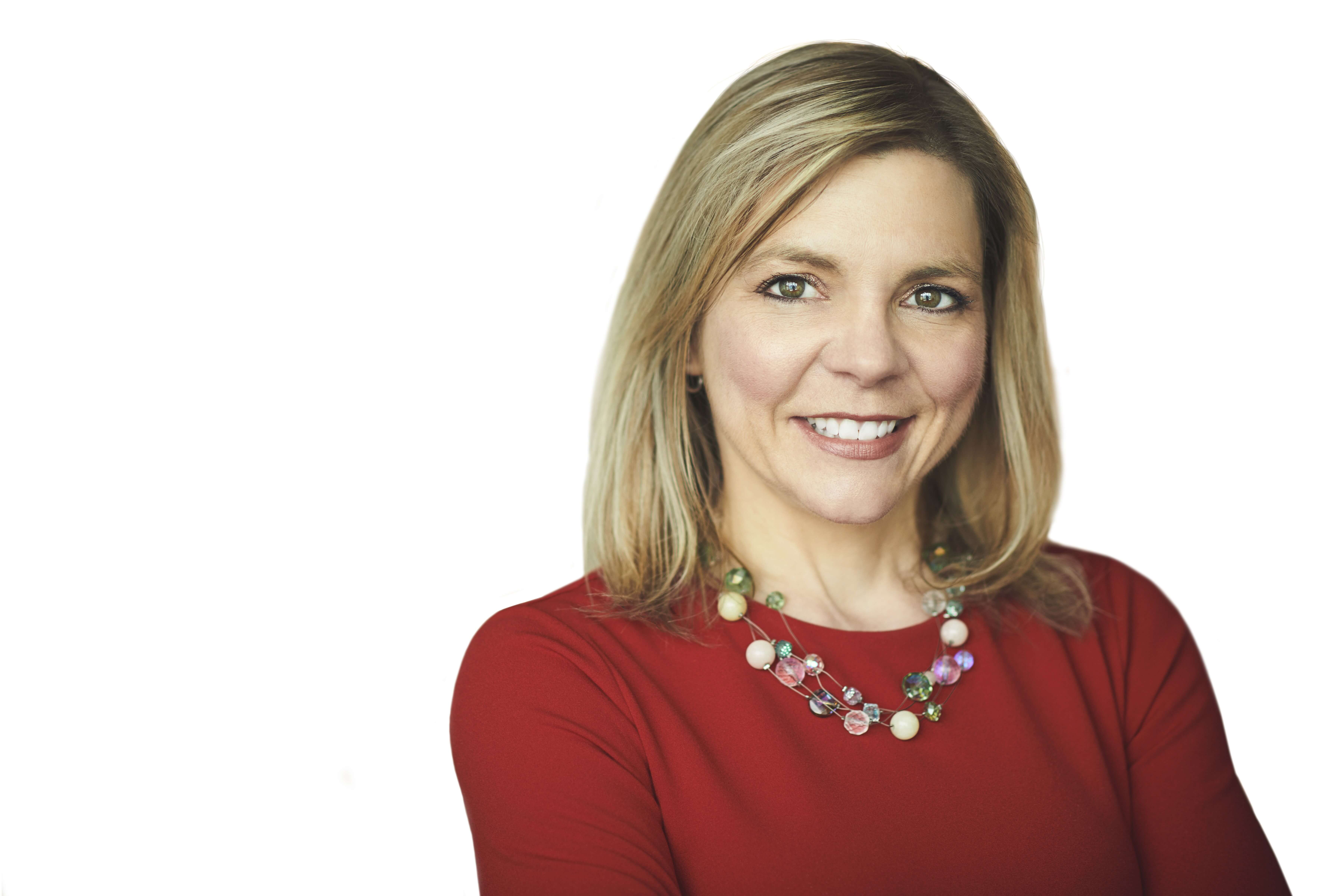 Director
Following graduation from Memorial University with Bachelor's Degrees in Business and Arts, Blair travelled across Canada in a variety of business development roles with RSA Insurance.  While living in Halifax, Calgary, and Vancouver he worked alongside a diverse range of people and businesses.  Collecting plenty of great stories along the way.
Blair returned to Newfoundland in 2014 to raise his daughter Quinn with his wife Charlene in their home province.  This meant shifting careers into industrial safety products distribution with Grainger.  In this role, he built strong relationships with municipal fire departments, local construction companies and North Atlantic Refining. Two years later, Blair was awarded Top Account Manager in Atlantic Canada.  A proven result of hard work and family support.
In 2018, Blair became a Senior Account Manager with the Business Development Bank of Canada where he continues today.  In this role he supports entrepreneurs at all stages of their journey. Blair has worked with small and medium-sized enterprises across the province in retail, tourism, the fishery and other industries.  Often collaborating with multiple teams and resources to help clients grow their business.
Blair began volunteering with the St. John's Board of Trade in 2019 as an Ambassador.  He's participated in outreach campaigns and has helped members make valuable connections. Blair hopes to further his involvement with the Board of Trade and its members as a Director.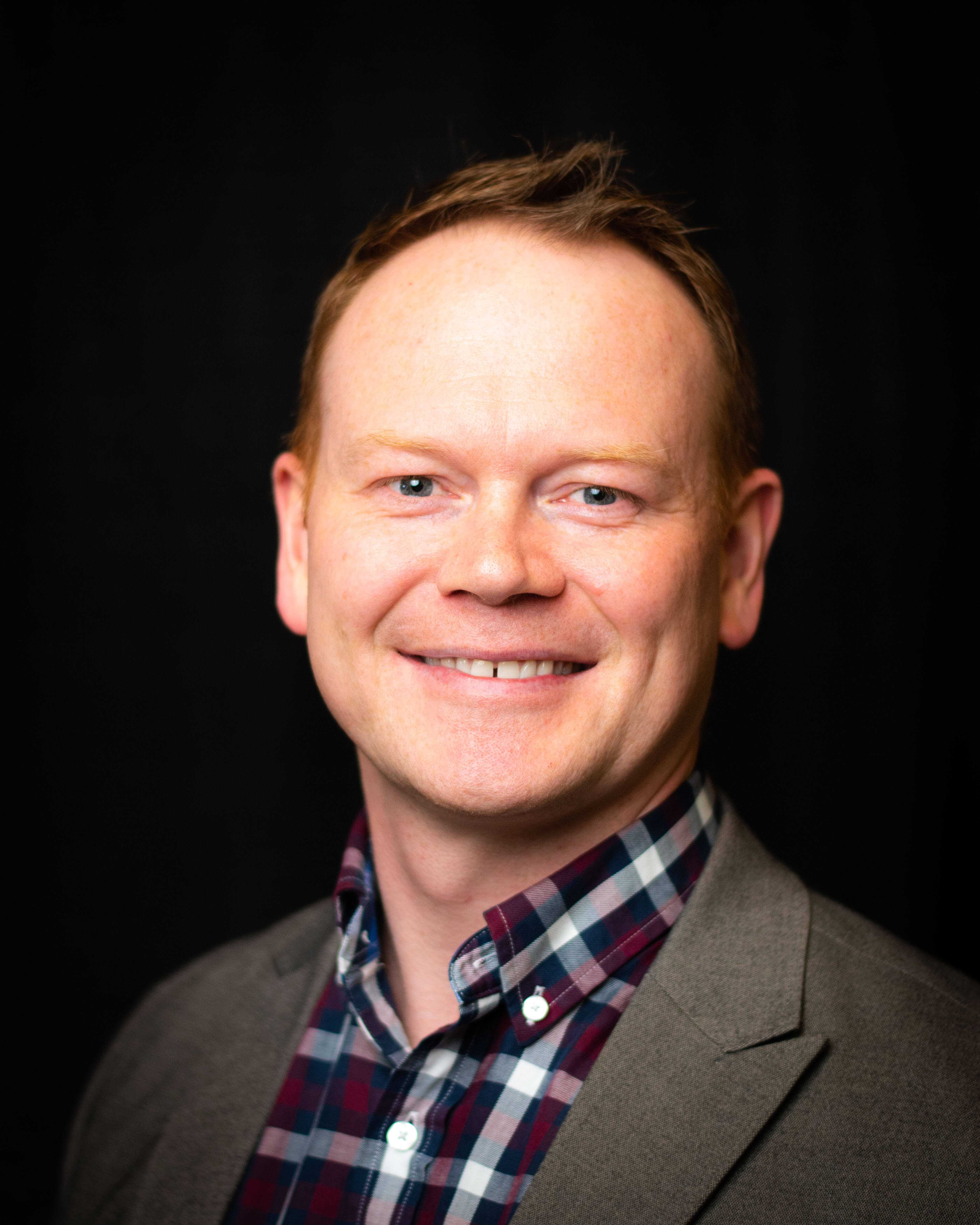 Director
Clarah Germain comes from a long family tradition in the hotel and restaurant industry that started back in the 1950s in Quebec City. Germain Hotels now owns and operates a total of 18 hotels across Canada (Le Germain Hotels, Alt Hotels, and Escad Hotels).
With a strong background and training in Communications from the University of Montreal, Clarah started her career in public relations at National PR in 2006, a renowned marketing/communications company based in Montreal. In 2011, and following her very popular food blog in the Metropole, Clarah was hired as a content creator and became manager of global communications for Sid Lee, one of Canada's biggest creative agencies. In 2015, after having supported corporate communications and digital presence for an important Quebec TV studio for over a year, Clarah joined the family business as a content and social media manager for Germain Hotels, overlooking social media for the Le Germain, Alt, and Escad Hotels.
Clarah has always been involved in her community and would find ways to give back wherever she could. While living in Montreal, she was on the board of directors for Le Garde Manger pour tous, an organization that feeds kids in need in their school. Over the years, Clarah also worked with charitable organizations dedicated to stopping homelessness and addressing food security. For her, being connected with the local community and acting as a good corporate citizen is a must.
Clarah's love for St. John's and its people started a few years back when she visited the city with her partner for the first time. She would say that on that day forward, her «secret dream» was to move there one day. Needless to say that's when the Germain Group expanded its operations in St. John's with the Alt Hotel, and her partner was offered to become chef and partner at Terre Restaurant, that was all she needed to make the move and reconnect with her roots/DNA in the hotel-and-restaurant business.
After an intensive operations training in a few of the company's hotels, Clarah is now the Guest Services and Housekeeping Manager at Alt Hotel St. John's. In this capacity, in addition to overseeing guest and room related services, she helps to manage Terre Café and handles marketing and social media for both Terre Restaurant and Café.
Clarah is a well-rounded executive whose leadership skills have served her well in achieving results, mobilizing her teams, collaborating with partners, or innovating and creating. Above all, strong core values are part of Clarah's DNA. To top it off, her warm and spirited personality have greatly contributed to her success and do reflect a true passion for people and relationship building.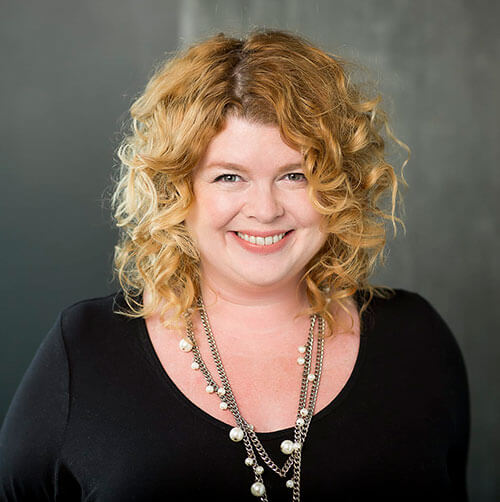 Director
Geoff is the Office Lead Partner in McInnes Cooper's St. John's office. As a regional leader, Geoff oversees many of the firm's business activities and community involvement. Geoff is a proud supporter of the McInnes Cooper "Start up" program, which lowers the barriers to legal assistance for budding entrepreneurs in our community and he frequently attends and supports local start up events with the firm.
Geoff has a well-respected corporate/commercial practice that focuses on commercial financings and secured transactions. He manages a commercial litigation practice as well, where he provides advice to creditors and trustees/receivers on issues involving commercial insolvencies and related litigation. Geoff also has significant experience dealing with commercial fishery matters and has appeared in all levels of court in the province of Newfoundland and Labrador, as well as the Federal Court of Canada and the Supreme Court of Canada.
Geoff's work has received the attention of major legal publications in Canada. He is listed in the 2019 Canadian Legal Lexpert® Directory and has been recognized by Best Lawyers™ in Canada for his practice in Insolvency and Financial Restructuring Law, Mergers and Acquisitions Law, and Transportation Law. He was also named the Best Lawyers® 2020, 2018 and 2014 Insolvency and Financial Restructuring "Lawyer of the Year" in St. John's.
Geoff is a member of the Canadian Bar Association and he is past chair of the Bankruptcy and Insolvency section. He is also a member of the Insolvency Institute of Canada, a member of the Law Society of Newfoundland and Labrador and a presenter at the Newfoundland and Labrador Bar Admission Course.
Geoff has experience serving on various boards, including the Canadian Transport Lawyers Association, where he was appointed to the Executive and served as President in 2007-2008, and CALOS Youth Orchestras Inc. (formerly Newfoundland Symphony Youth Orchestra), where he was appointed to the Executive and currently serves as Chair of the Board of Directors.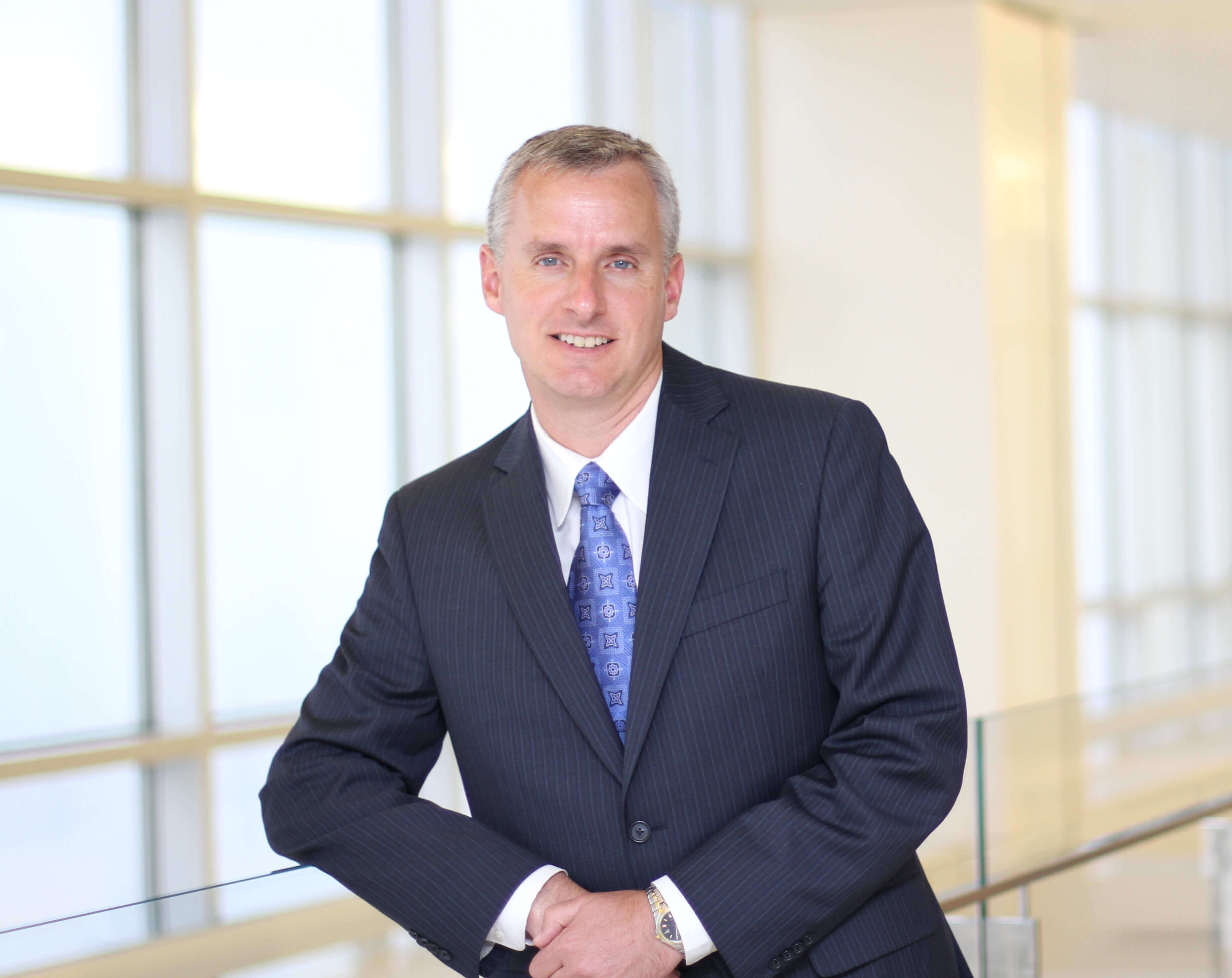 Director
Heather brings 17 years of experience in the marketing and communications industry to her role as Partner with m5 Public Affairs. In addition to playing a key role in leading m5, her practice areas include strategy and brand development, as well as research and communications.
Her strong agency background paired with her experience in niche areas of marketing and communications provides her team and clients with the cross-disciplinary expertise required to create, build, and execute strong brands today. She is known for bringing novel solutions to clients, and for developing concise and actionable strategies. Heather has led past segmentation and persona development projects for Acadia University, Marine Atlantic, Tourism New Brunswick, and International Experience Canada (Government of Canada).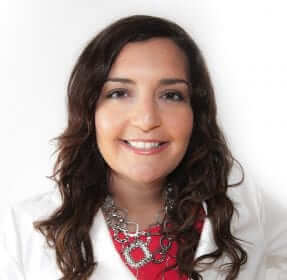 Director
Kristina Ennis is a lifelong resident of St. John's, and has been employed in human resources and industrial benefits for 10 years. She is currently employed as a Senior HR Consultant with the team at People Stuff, working with clients on all things related to managing their human resources.
Kristina is a Bachelor of Commerce Honours graduate from Memorial University of Newfoundland and Labrador and was elected as a member of the Noia board of directors in 2021. She was the recipient of the Emerging Young Professional Award at the 2018 St. John's Board of Trade Business Excellence Awards.
Kristina has been an active community volunteer with Rotary St. John's East for over 10 years, receiving a Paul Harris Fellow in 2018 in recognition of her contribution to the organization. Kristina has a passion for inclusion and diversity, and enjoys creative problem solving and finding innovative solutions to challenges.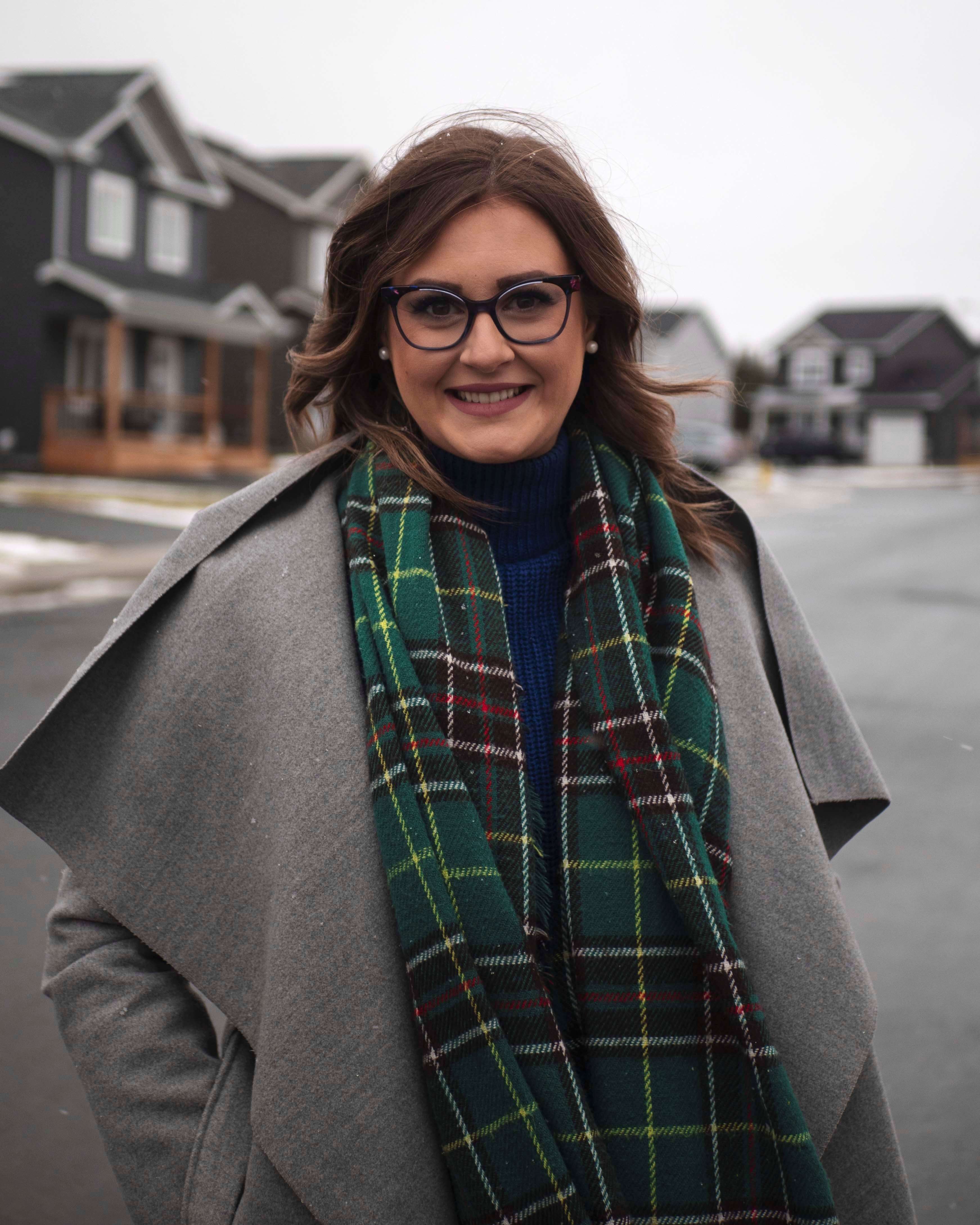 Director
Paul is the second generation owner of his family's business, Quikprint Services Ltd. He is a graduate of Memorial University's B.Comm (Co-op) program (2001), where he was the recipient of the James P. Steinhauer Memorial Scholarship in Small Business and Entrepreneurship. Paul spent a term at Memorial's Harlow Campus studying international business in 2000 and completed work terms in government in both St. John's, NL and Ottawa, ON. During that time, he also served as an Officer (Captain) in the Canadian Armed Forces, Cadet Instructor Cadre, working with Cadets across the country and internationally at local units and summer training centres.
Following his graduation, he went directly to work as the General Manager of Quikprint Services. Under his leadership, since 2001, the company has grown over 300 per cent in sales, and is a recognized leader in their industry for quality and service, having won the Consumer Choice Award six years. He purchased the company from his father and became President of Quikprint in 2013. Paul recently joined with a group of colleagues within Atlantic Canada to revive the Atlantic Printing and Imaging Association to promote and develop the industry during and following Covid-19 in the region.
Paul has been an active community volunteer and leader, and is the past president of the St. John's Curling Club and the Business Association of Newfoundland Labrador (BANL). He currently serves as Treasurer at BANL, and sits as a director on the boards of the Atlantic Printing and Imaging Association, Special Olympics NL and St. John's Minor Baseball Association. He is a member of Canadian Progress Club St. John's and has volunteered with the Vera Perlin Society. Paul has also volunteered in coaching and leadership roles with the Guards Athletic Association, St. John's Amateur Baseball, and currently coaches his son's Avalon Celtics Minor Hockey and St. John's Minor Baseball teams.