Board of Directors Election
Below you will find names, bios, and photos for all nominees for the 2021 Board of Directors election. An electronic ballot will be emailed to every member company representative by November 22, 2021. The deadline for voting is December 3, 2021. If you are unsure of who your company representative is, simply login to your chamber account or contact mail@bot.nf.ca.
Two directors will be nominated in this election. The Office of Director is a two-year term.
Below you will find bios and headshots of all candidates for the office of Director, listed in alphabetical order by first name. Bios and photos were submitted by the candidates and not edited by the St. John's Board of Trade.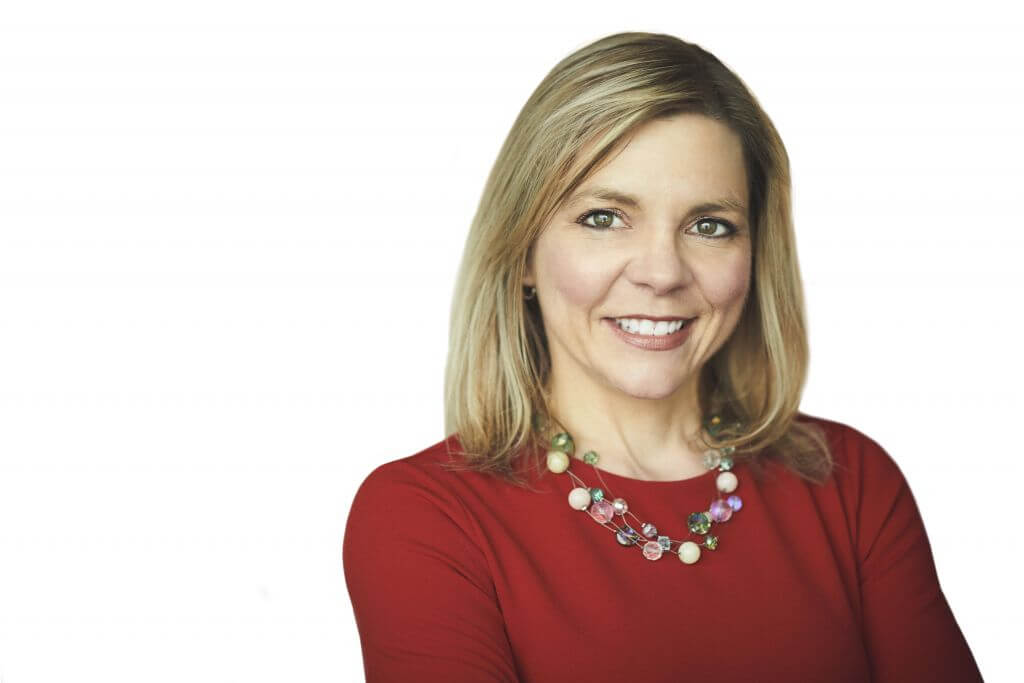 Anna Cook
Anna is a partner in the St. John's office of Cox & Palmer. Anna's keen insight into the needs of the local business community can be attributed to her professional and volunteer experience.
Anna has been growing an extensive and dynamic law practice for twenty years, advising a broad and diverse group of this province's business community in all areas of business law and in all sectors of the province's economy. She is known for strategic, practical, experience-based advice and her approachable, solution-focused style. She is a trusted business advisor who is dedicated to our community and the businesses that operate within it.
In addition to her professional pursuits, Anna volunteers her time and expertise to many organizations that fuel and strengthen our city. She has served on numerous boards and committees including the Newfoundland & Labrador Building Owners and Managers Association (BOMA), the Newfoundland & Labrador Employers' Council, Enactus Memorial (formerly SIFE Memorial), the St. John's Boys & Girls Club, and the Eating Disorder Foundation of Newfoundland & Labrador. She is currently serving as Vice Chair of the Board for Opera on the Avalon. Anna is also an active member of the Newfoundland and Labrador Organization of Women Entrepreneurs (NLOWE), as a regular contributor to The Advisor and as a past conference presenter, Anna uses her knowledge and experience to help women entrepreneurs start, grow, or sell their business.
Outside of the practice of law and her board and committee work, Anna is passionate about rowing and the Royal St. John's Regatta, where she has been training and rowing competitively for several years.
Anna lives in St. John's with her husband, two busy daughters, and her two golden doodles.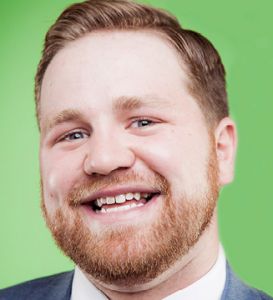 Chris Dunne
Born and raised in St. John's, Chris has always been actively involved in the local business community. A graduate of Memorial University's Bachelor of Commerce program, he spent the first 5 years of his professional career working with local tech company, ClearRisk and the M5 Group of Companies. After landing on the Marketing Magazine 30U30 list, Chris moved to Toronto in 2016 where he spent time with the marketing firm Elemental in the role of Business Development Director before taking on the position of Director of National Sponsorship Sales with the Canadian Hockey League. With a bustling tech scene, and a province in a time of transition, Chris and his wife Nicole decided it was time to return home to Newfoundland where he began his current role of Director of Agency Development with the Idea Factory.
Chris's community involvement began as an Ambassador with the St. John's Board of Trade from 2013 to 2015. He's also been a Director on the Toronto Region Board of Trade Young Professionals (2017-2019), Co-Chair of the Big Brothers Big Sisters Young Leaders (2018-2020), Chair of Big Brothers Big Sisters NL Big Igniters (2021-Current), Director and Vice-Chair with the Conservation Corps of NL (2014 – Current), and Local Life Leader for Young Adult Cancer Canada (2016-2018) along with founding Brews, Bowls and Charity Goals – a third party event raising 20k annually for the organization.
A major reason why Chris and his wife returned home is because they wanted to be a part of the solution, not a part of the problem. With the opportunity to influence how we shape the province's future, from talent acquisition and retention, to population growth and economic diversification, the Board of Trade plays a key role in what not only the city, but what this province will look like for decades to come. Taking on the role of Director means having the opportunity to be a part of the Future of Newfoundland & Labrador.
Christopher Goodridge
Christopher is an associate with the law firm Stewart McKelvey. He graduated from Memorial University of Newfoundland in 2015 with a Bachelor of Commerce (Co-op) degree and the University of New Brunswick in 2019 with a Juris Doctor degree. During his final year at Memorial University, Christopher was a member of the men's varsity soccer team.
Christopher was born and raised in downtown St. John's, but he's also had the privilege of spending three incredible years living in Goose Bay and one year in Corner Brook.
At Stewart McKelvey, Christopher maintains a civil and commercial litigation practice focusing on medical negligence, municipal law, insurance defence, commercial disputes. Before his employment at Stewart McKelvey, Christopher worked at a technology start-up based in St. John's.
Outside of his employment at Stewart McKelvey, Christopher is a Director for Thrive CYN. Thrive CYN is a local not-for-profit that provides services and support to marginalized individuals with limited access to mainstream programs and services. Christopher is also an avid canoer, downhill skier and plays in several St. John's softball and curling leagues.
Christopher believes his wide range of work and personal  experiences make him an ideal candidate for Director on the St. John's Board of Trade.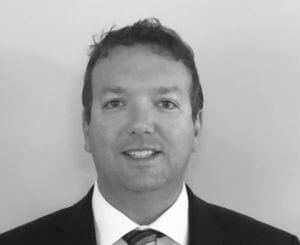 Gene Coleman
Born as a Gen X at St. Clare's Mercy Hospital in St. John's, NL, Gene Coleman eventually left for Queen's University to live amongst the mainlanders long enough to earn his BComm (Hons). In 2002, he returned to St. John's and with a Masters Certificate in Project Management from York University started working on new retail store projects for the Coleman Group of Companies.
Throughout his time living in St. John's and Corner Brook, Gene has been active in various communities volunteering on boards such as the Heavy Civil Association of Newfoundland and Labrador, Canadian Construction Association, Corner Brook Downtown Business Association, Corner Brook Tennis Club,  Greater Corner Brook Board of Trade, Catholic School Foundation of Corner Brook and the Salmon Preservation Association.
As Director of Operations for Coleman's food division and helping to raise five awesome kids, Gene took some time to complete the Directors Education Program from the University of Toronto.
If elected to the St. John's Board of Trade he is willing and ready to offer his time and experience to help with their mission to foster growth, innovation and success for all members.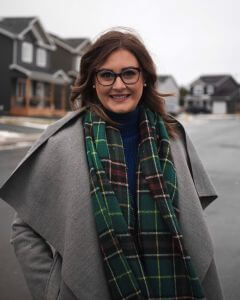 Kristina Ennis
Kristina Ennis is a lifelong resident of St. John's, and has been employed in human resources and industrial benefits for 10 years. She is currently employed as a Senior HR Consultant with the team at People Stuff, working with clients on all things related to managing their human resources.
Kristina is a Bachelor of Commerce Honours graduate from Memorial University of Newfoundland and Labrador, and was elected as a member of the NL Oil and Gas Industries Association (Noia) board of directors in 2021. She was the recipient of the Emerging Young Professional Award at the 2018 St. John's Board of Trade Business Excellence Awards.
Kristina has been an active community volunteer with Rotary St. John's East for over 10 years, receiving a Paul Harris Fellow in 2018 in recognition of her contribution to the organization. Kristina has a passion for inclusion and diversity, and enjoys creative problem solving and finding innovative solutions to challenges. As a Director with the St. John's Board of Trade she would look forward to bringing her creativity and passion for the province to the table to advocate on behalf of the membership, and contribute to ensuring members benefit from being part of such a valuable, impactful organization.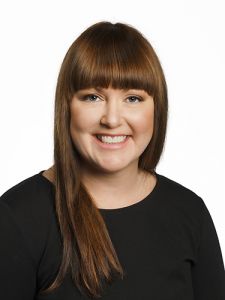 Nikki Poole
Nikki is the Associate Vice President and Broker of Record for the CBRE Limited office in Newfoundland and Labrador. Nikki has 7 years experience in the commercial real estate sector, having previously worked for one of the largest commercial developers in the City. Her sales career started selling "air" at VOCM and has morphed into selling "space" in real estate. Nikki's passion is making connections within the business community and working with clients big and small to secure their business needs and in turn, help aid the economic growth and development of the St. John's region.
Since graduating from the University of New Brunswick with a Bachelor of Arts, Nikki has continued her drive to learn and grow and this has been achieved through the active engagement in professional memberships such as NLAR and ICSC.
Already a big contributor to charity and volunteer causes, Nikki was once an Ambassador with the St. John's Board of Trade, followed by Chair of the Ambassador Committee. Currently an active board member of BOMA NL and an Advisory Panel Member for Consumer Real Estate Canada. Volunteer committees include the Kids Eat Smart Gala Committee and the Kids Help Phone Girls on the Green.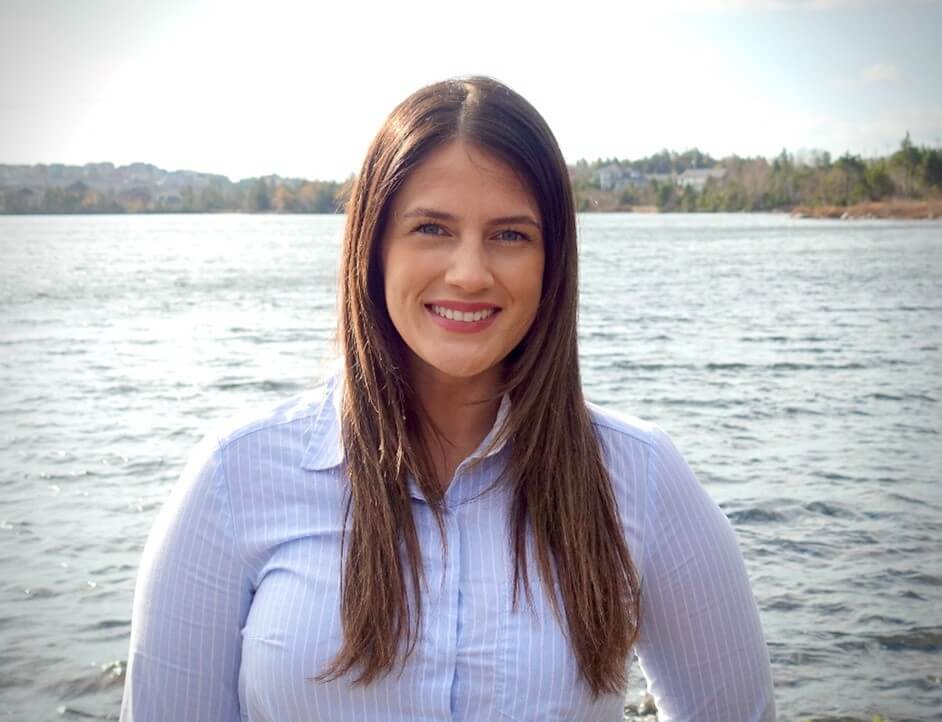 Samantha Lorenzen
Samantha is a born and raised Newfoundlander who has been working in the energy industry for over seven years. She received her Bachelor of Commerce (Honours) degree in 2016 from Memorial University of Newfoundland and began working with ExxonMobil Canada as a Buyer for the Hebron Project. Her primary experience is within the Procurement field; having held numerous roles in buying, contract management, logistics contracting, negotiating, and category management.
Currently as the Aviation Category Manager for ExxonMobil, Samantha regularly utilizes her background in strategy development and negotiations to create value for a network of global teams including offshore aviation operations in Newfoundland and Labrador. As a Category Manager she also provides mentorship and guidance to contract managers.
Samantha's passions include supplier diversity, gender equity, inclusive practices, and capturing the value brought forth by the energy supply chain our province has to offer. She serves as the Supplier Diversity Coordinator for ExxonMobil Canada and maintains several connections and partnerships with organizations such as NOIA, NLOWE, WEConnect International, Canada's LGBT+ Chamber of Commerce, and has previously served as Vice Chair on the Board of Directors for the YWCA.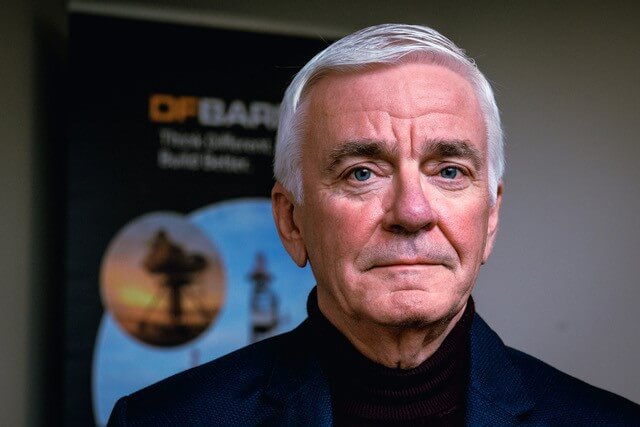 Sean Power
Sean Power is the Vice President, Special Projects and Business Development for DF Barnes. DF Barnes has been proudly operating in the City of St. John's since 1932. Sean joined DF Barnes Group of Companies in 2005 after many years in the Aerospace sector. He has extensive experience in business development in the oil and gas sector as well as in labour relations. Sean has negotiated and managed landmark innovative, productive construction labour agreements. He also has project management experience in large steel fabrication and industrial construction projects.
As a member of DF Barnes senior executive, Sean has played a key role in the growth of DF Barnes through acquisition and organic growth. Sean was instrumental in the creation of the new line of business for DF Barnes in the innovative area of local production of Personal Protective Equipment. As a result of Covid 19, Sean led the way as DF Barnes produced over 2 million masks, shields and gowns for our front line heatlh care workers. The company continues to supply Eastern Health today.
Sean has served on the Newfoundland Offshore Industries Association Board of Directors since 2009 in a number of roles, including chair, vice-chair, director, and treasurer. He has been heavily involved in the Newfoundland and Labrador oil and gas industry as well as various industry associations for many years. Sean was appointed by the Minister of Natural Resources to serve on Newfoundland's Oil and Gas Industry Development Council where he continues to serve today.
Sean has spent his career working in the business sector in St. John's and looks forward to becoming a Director of the St. John's Board of Trade.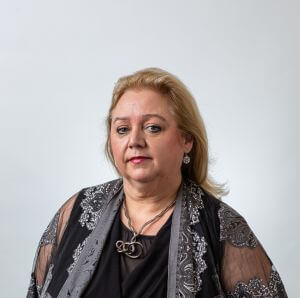 Wanda Cuff-Young
Wanda Cuff-Young, VP of Operations for Work Global Canada and CEO of White Rock Consulting and Communications, has accumulated over 25 years of extensive professional experience, including approximately 20 years' involvement in the marketing, business strategy, funding procurement, and management consulting industries.
She is an award-winning Entrepreneur, accomplished business owner, and an active member of several communities and industry associations. Her accomplished history within these industry and labor markets, alongside a developed network of associates, motivates leadership and provides key strategic direction through the day to day business operations.
Wanda oversees and provides key Strategic Business Development, Sales, Marketing, and Program and Services to the organization. In addition, she has been actively involved in the creation, development, and management of several business ventures. She was awarded the 'Entrepreneur of the Year' award by the Newfoundland and Labrador Organization of Women Entrepreneurs (NLOWE). In 2018, Ms. Young was appointed as People's Representative in the Chiropractic Board of NL.
Candidate for Second Vice-Chair
Below you will find the bio and headshot of the only submitted candidate for Second Vice-Chair.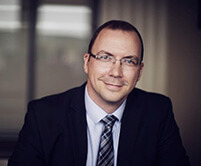 Byron Chubbs
Byron Chubbs is Vice President, Engineering and Energy Supply for Newfoundland Power Inc. Byron is responsible for energy supply, system planning, engineering and information technology. He also has corporate responsibility for inclusion and diversity.
Byron joined Newfoundland Power in 2006, holding progressively senior roles including Director, Eastern Region, and Director, Operations Technology. In 2016, he joined our sister company, Maritime Electric, as Vice President, Customer Service, with responsibility for transmission and distribution operations, safety, customer service and communications.
Byron rejoined Newfoundland Power in July 2018 as Vice President, Energy Supply and Planning. Byron is from St. Lewis in Labrador and holds a Bachelor of Engineering (Electrical) Degree from Memorial University of Newfoundland. He has completed the Advanced Leadership Program at Memorial's Gardiner Institute and the Finance for Senior Executives Program at Harvard Business School.
Byron is a member of the Association of Professional Engineers and Geoscientists of Newfoundland & Labrador. Byron also serves on the Canadian Electrical Association's Distribution Council and National Emerging Issues Committee. Byron is currently a member of the Board of Directors of the St. John's Board of Trade.